1005 North Gravel Pike
Schwenksville, PA 19473
484-552-8794

Open Thursday to Saturday
10:00AM to 6:00PM
Sunday and Monday
10:00AM to 4:00PM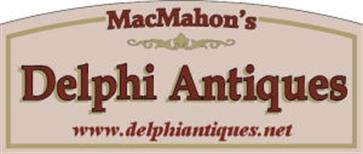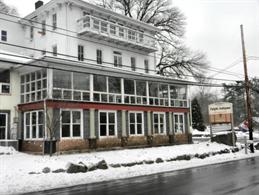 Follow the Perkiomen Creek North as it branches off of the Schuylkill River and you will witness history in the making. While many of the buildings have been converted into restaurants, bars, apartments, and stores, if you look closely they portray the history that has made Montgomery County and the towns along its path who they are today.

The Perkiomen Creek provided a plentiful source of water for the mills, farms, and inustry that sprung up along the Perkiomen creek. While transportation might have been difficult, the hard working people that lived along the Perkiomen Creek were able to supply the Philadelphia markets with thier products.

Jump to the mid 1800's as the train and new railroad systems became the new way of transportation. The Reading Raiload implemented a rail system that ran from Philadelphia to Allentown, all of which followed the Perkiomen Creek. As transportation was readily available from Philadelphia to Allentown, the towns along the way provided vacation areas for many of those seeking solitude from city life. Vactoiners enjoyed relaxing, swimming and some of the best fishing that the Perkiomen Creek could provide. **

Formerly known as the town of Delphi, the Weldon Hotel was one of the historic hotels that serviced people along their travels. Built in 1879 the hotel was one of the most modern of its time. Over the years the Weldon Hotel changed from living quarters for the traveler and vacationer to a popluar hot spot for eating and night life entertainment at which time the establishment changed its name to The Weldon House. In the early 1990's The Weldon House went through a major renovation. The owner tore out all of the hotel rooms opening up all four floors of the building. After this renovation The Weldon House continued to operate as a bar/restaurant under various names and owners until it finally closed its doors in 2011. **

In the Spring of 2013 the building was puchased by Robin and Brad MacMahon. After months of renovation "MacMahon's Delphi Antiques" opened its doors selling antiques of all kinds from Mid-Century Modern, Industrial Iron pieces, to collectibles that are hard to find. If you can't find what you are looking for just ask, one of the many dealers can find it for you!

**Some information was obtained from "Along the Perkiomen". By Jerry A. Chiccarine.. Published by Arcadia Publishing**

We are constantly looking for ways to improve our services to reach your satisfaction. We would appreciate any thoughts or advice you may have regarding our services. Please feel free to leave us a message via the web site by clicking "Contact Us".